Welcome to our Print, Copy and Marketing Services Center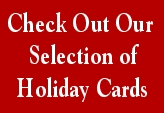 Welcome to Minuteman Press of Studio City, CA.
To get help on your next project or to place an order, visit our Customer Service Area. Visit our Products & Services area for a list of some of our products and services. For software downloads and answers to common printing questions, visit our Resources & Support area. To learn more about us, browse our Company Information section.
We hope you enjoy your visit to our site. If there is anything we can do to further improve your experience, please let us know. We are always looking for ways to better serve our customers.
~~Serving clients needs and exceeding their expectations is our goal. Listen. Reflect. Create. Act. Produce. Through our network of companies, we can find solutions that fit your needs and your budget. From business cards to annual reports, our team of dedicated professionals can assist you in creating your own extraordinary outcome!
 Doing whatever it takes to get the job done. Passionately pursuing excellence in providing clients with the tools they need to be successful.  From business cards, brochures, banners and posters to marketing specialities such as pens, hats and tee-shirts with your logo.  We do it all!
 When it comes to business communications services, we can do it all. With a complete range of products and services at your disposal, we can help you get your message out to customers, employees and vendors alike.
Presenting store owner as he is interviewed below
News Center